Reverse Migration Might Turn Georgia Blue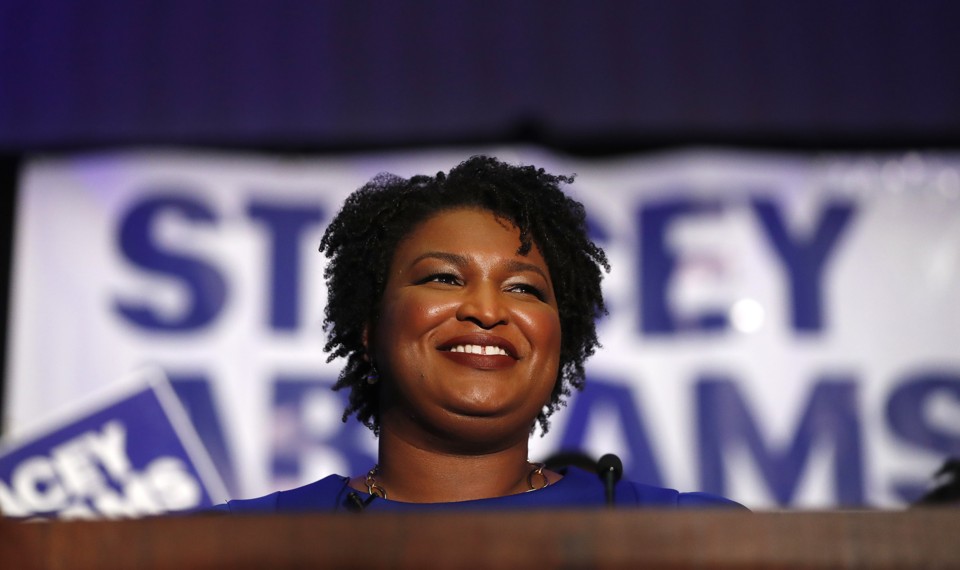 ATLANTA—Adrienne White remembers the first time she visited Atlanta as a junior in college. White, who is black, walked into a grocery store in an affluent neighborhood while she was staying with her uncle, and by the time she walked out, she hadn't seen one white person. "I was shocked," White told me. "That left a really good taste in my mouth." So when White, an accountant who is now 37, was looking for a place to move from Virginia more than a decade ago, Atlanta made a lot of sense. It was a place where people were friendly, where there were good jobs, and where there was a strong black middle class.
White, a Democrat, has never lived in a Georgia run by Democrats. The state, solidly blue for most of the 20th century, has been run by a succession of two-term Republicans, Sonny Perdue and Nathan Deal, since 2003. Republicans have held control of the state Senate since 2003 and the state House of Representatives since 2005. But the increase in people like White—black migrants from different parts of the country—are giving Democrats hope that they can soon turn Georgia blue.
Democrats in Georgia don't want to wait, and are …read more
From:: The Atlantic