Oprah to Graduates: Vote! Vote! Vote!
By Adam Harris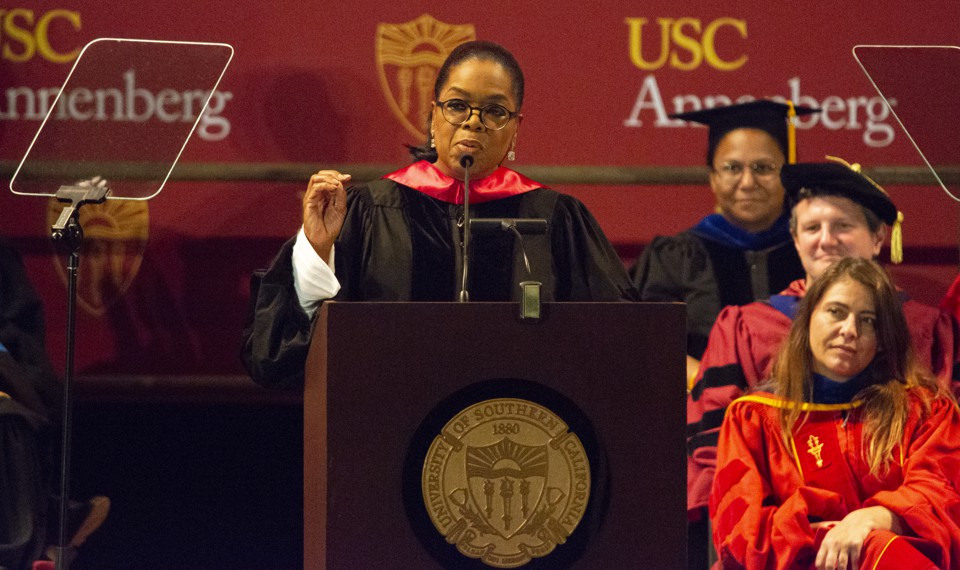 There was a time, not so long ago, that Oprah Winfrey's name was floated as a potential presidential candidate for the 2020 election. It started in jest, sort of, but there's reason to believe that a candidacy that begins as a joke can end in the Oval Office. Some people still swear Donald Trump's presidency can be traced back to an infamous 2011 comedic roast by Seth Meyers.
If the Donald could be dared into running, why couldn't Oprah? She is, like him, one of America's most famous television stars. Winfrey has publicly ruled out a run—it's "definitely not" happening she said in a late-night talk-show appearance in February—but she hasn't stayed quiet on politics.
"Vote! Vote! Vote!" she urged graduates in a commencement address at the Annenberg School for Communication and Journalism at the University of Southern California on Friday. "Everything around us, including—and, in particular the internet and social media—is now being used to erode trust in our institutions, interfere in our elections, and wreak havoc on our infrastructure."
She went on: "Pay attention to what the people who represent you are doing and saying in your name and on your behalf… If their policies …read more
From:: The Atlantic