By David Frum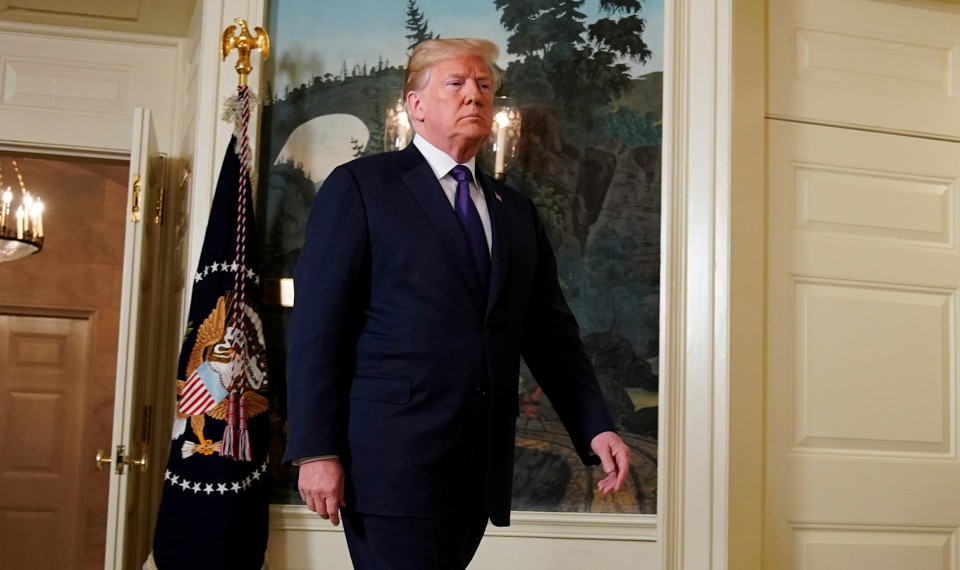 The weekend news from Washington featured two story lines: the U.S.-led coalition missile strikes against Syrian government forces, and President Trump's most extreme Twitter meltdown to date. The question for all the world to worry over: How closely are these two story lines interconnected? How and to what extent is the president's increasingly extreme mental state obtruding on the national security of the United States?
The most important business of the day on Friday, April 13, was to sign off on that night's planned missile strike against government forces in Syria. The decision was a heavy one, involving risks of conflict with Russia and Iran. It also sharply reversed Trump's public statements only nine days before that the U.S. would be ending its Syria role soon.
And yet that's not where Trump's brain was. Starting at 8 am that day and continuing into the afternoon, the president erupted in a sequence of rage tweets against former FBI director James Corey, demanding that he be prosecuted, calling him as a "slime ball," and congratulating himself for firing Comey.
Yet when the president stepped before the TV cameras at 8 p.m. to announce the strikes, most pundits and most politicians temporarily disregarded …read more
From:: The Atlantic