Madeleine Albright: Trump Is 'The Least Democratic President of Modern History'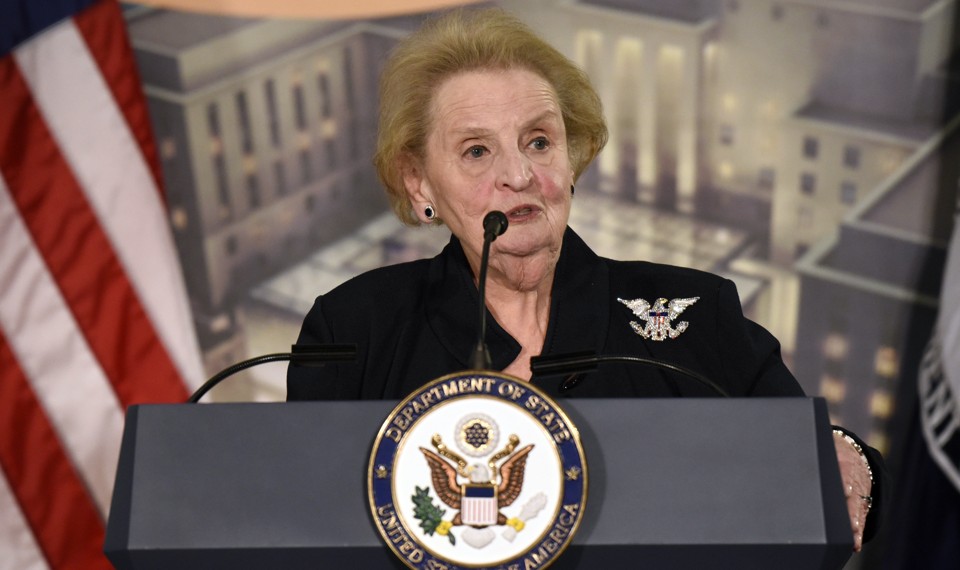 "I am an optimist who worries a lot," Madeleine Albright said Monday night when asked about the future of democracy. It's a quotable phrase, but the former secretary of state is serious—both about her belief in the power of democracy and the fact that today, there's substantial reason to worry about it.
In a wide-ranging conversation with The Atlantic's editor in chief Jeffrey Goldberg in Washington, Albright spoke about the 20th-century history of fascism that she details in her new book, Fascism: A Warning. Albright, whose family was driven out of Czechoslovakia twice (once at the start of World War II, and again by the Communist regime in 1948), discovered late in life that 26 members of her family were murdered in the Holocaust. This personal history, as well as Albright's long career as a diplomat and politician, have helped inform her understanding of fascism—both what it is and what it's not.
Albright, who served as secretary of state in the Clinton administration from 1997 to 2001, acknowledged that fascism is hard to define. She pointed to a few signifiers: identification with a tribe or group and discrimination against those who aren't members; a lack of attention to democratic institutions; the …read more
From:: The Atlantic