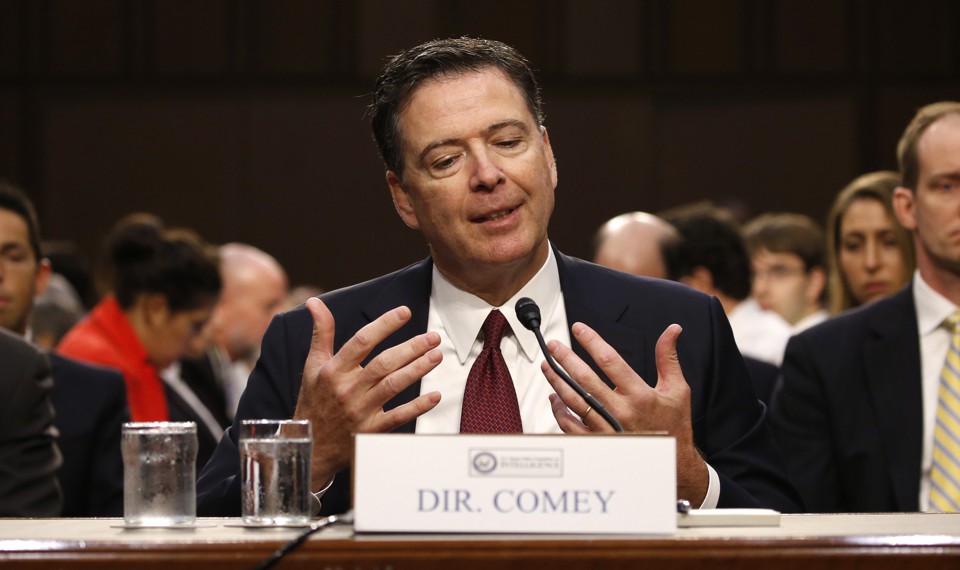 Former FBI Director James Comey called President Donald Trump "morally unfit to be president," a liar, someone who "does not reflect the values" at the core of the United States during a scorching interview with ABC's George Stephanopoulos Sunday night.
"A person who sees moral equivalence in Charlottesville, who talks about and treats women like they're pieces of meat, who lies constantly about matters big and small and insists the American people believe it, that person's not fit to be president of the United States, on moral grounds," Comey said. "Our president must embody respect and adhere to the values that are at the core of this country. The most important being truth. This president is not able to do that. He is morally unfit to be president."
Comey also suggested Trump had obstructed justice and said he could not say whether Russia had compromising material about the president.
The interview is the first of many this week as part of a press blitz for Comey's book A Higher Loyalty. Sunday began with Trump delivering a multi-tweet tirade about Comey, whom he fired in May 2017, calling him a liar and perjurer, "out of whack," "not smart!" and "the WORST …read more
From:: The Atlantic