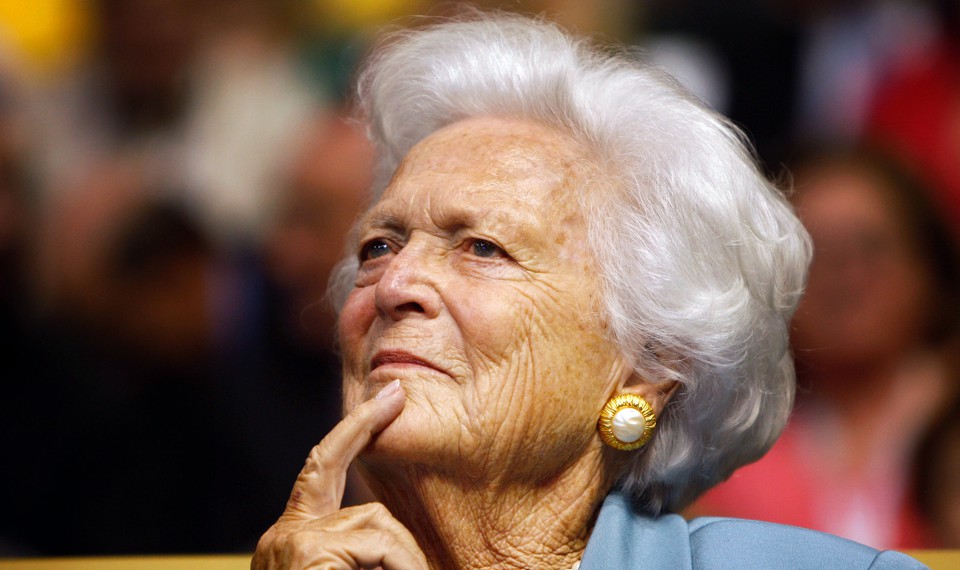 Some famous people are much less interesting in person than you would expect. Some are more interesting. And a few—a very few—rock your world. For me, Barbara Bush, who left us on Tuesday, occupies that last category, almost by herself.
Many of the tributes to the former first lady portray her as a throwback to an earlier era of American politics, the silver-haired doyenne of a political dynasty. But I came to value her for an additional reason. Her country changed dramatically during her long, full life. But even as some in her Republican Party recoiled from those shifts, Barbara Bush never ceased questioning, learning, and adapting—changing along with the nation that she and her family served.
I met Barbara Bush in October 2015, at the Bush compound at Walker's Point. I was tagging along with the historian Jon Meacham, who had come to thank the Bushes for their help with his biography of the 41st president. Vascular Parkinson's disease had limited the president's use of his voice, so over the course of a four-hour visit, his wife carried much of the conversation.
With two historians visiting, she started recalling the great and near-great that she and her husband had known. Her comments …read more
From:: The Atlantic