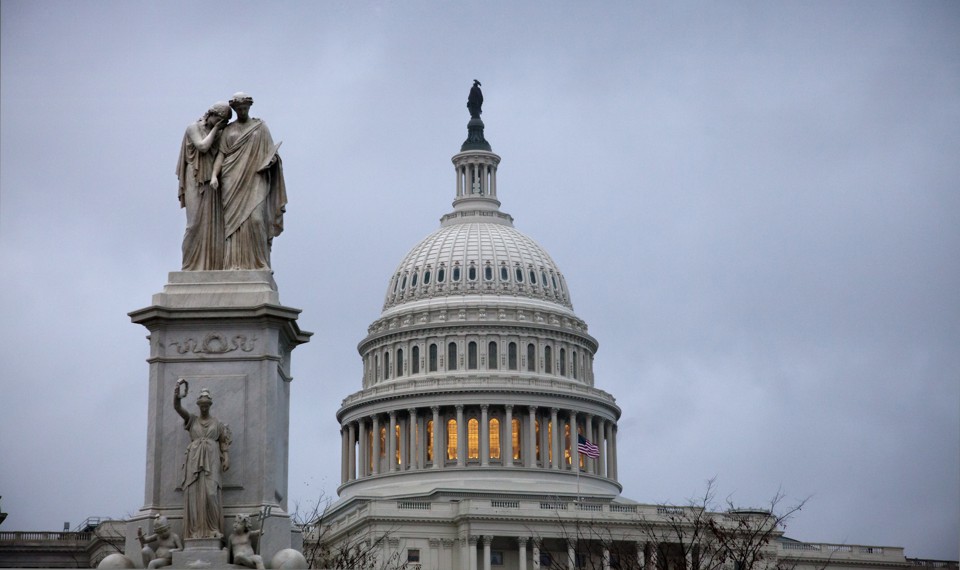 It's a congressional tradition that's been around for decades and almost always cast in a glowing light: Dozens of lawmakers sleep in their offices while they're in Washington to escape the exorbitant cost of rent and the corrupting culture of America's most hated-upon company town.
Their ranks include the most powerful men in Congress—House Speaker Paul Ryan and Majority Leader Kevin McCarthy. "I just work here. I don't live here," Ryan once said in explaining why he'd continue to spend half his nights sleeping on a cot even after assuming the nation's second-most powerful elected office.
As frequently depicted in the media, these denizens of the Capitol are hardworking, humble, and frugal. They're also, according to a group of their colleagues, flagrantly breaking the rules.
Thirty members of the Congressional Black Caucus have questioned the practice in a letter to the House Ethics Committee, and two veteran Democrats plan to introduce legislation in the coming days to prohibit it altogether. They say that  it's not only inappropriate for members of Congress to bunk in their offices, it's a blatant misuse of federal resources. "We just think that's not proper," said Representative Bennie Thompson, a Mississippi Democrat who is leading …read more
From:: The Atlantic