By David Frum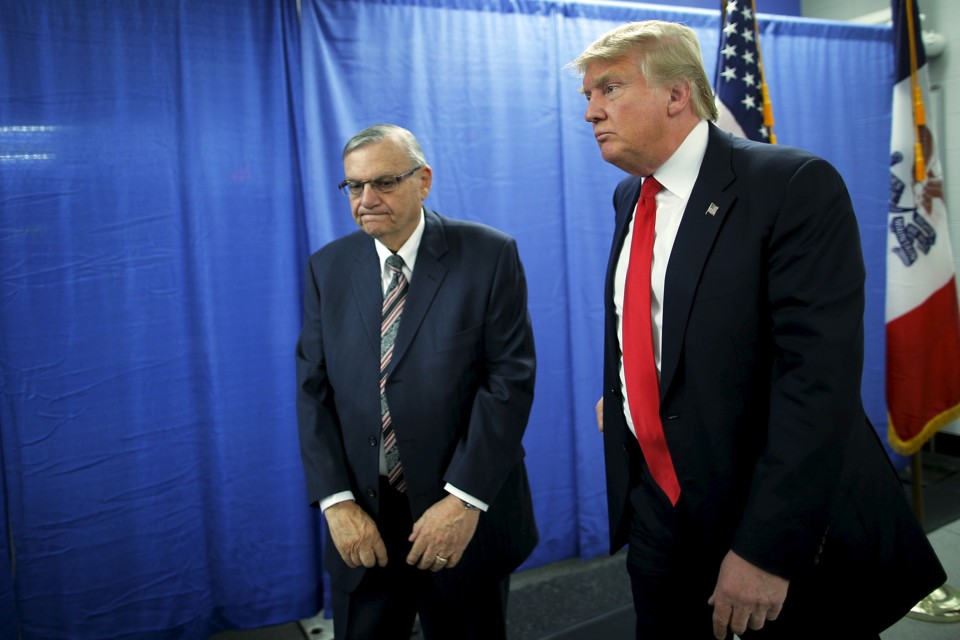 At 11:46 a.m. on Friday, August 25, President Trump issued the first of what would become a sequence of 12 tweets that day about the government's readiness for Hurricane Harvey.
Seldom if ever before in his tenure has this president so publicly performed the role of chief executive: the demonstrations of command, the expressions of concern for the wellbeing of citizens. The one obviously false note was the performance itself. Perhaps a president truly immersed in disaster preparations might not have so much time available for social media? Still, a good show.
And then, at exactly 10 p.m. came the show's kicker: the late-night mid-hurricane reveal of the real business of the day, the pardon of former Sheriff Joe Arpaio.
Who and what Arpaio is—and why he was convicted of a misdemeanor count of contempt of court—is a story you probably already know. (If not, a good place to begin is with this Twitter thread posted by the Phoenix New Times, an alt-weekly newspaper that has long covered the controversial former sheriff.)  Along with ferocious abuses of his law-enforcement powers in Maricopa County, Arpaio also made a name for himself as America's second-most famous Obama Birther, next only to the current president of …read more
From:: The Atlantic